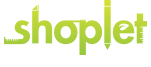 If I could recommend one single thing for helping allergies and asthma in your household, it would be to get an air purifier for every room in your house! We have done this over the course of the last few years and my husband and son have gone from suffering terribly from seasonal allergies and asthma (to the point that he can't barely breathe) to rarely having ANY symptoms!
With the addition of my infant daughter to the family, we needed to add another
air cleaner
to our room to make up for the one we put in her room. The
Fellowes Air Purifier from Shoplet.com became the air saver in our bedroom and we immediately noticed a difference as well as could see it on the Fellowes Air Purifier.
I LOVE this air
purification system
because it removes airborne pollutants at the molecular level, neutralizing viruses and germs in the air. I really hope this will decrease the rate of sickness even more in our house. The true HEPA filter captures 99.97% of particles and impurities as small as 0.3 microns.
What sets this purifier apart from others we have is that it has air purity sensor monitors and it adjusts according to particles and pollutants in the air. I love that I can visually see what the air quality is in our room. (see the left side of the display screen below)
I also love how it reminds you when your filter needs to be changed by the indicator (on the left side of screen above) bars on the display screen.
The
Fellowes Air Purifier
is also really easy to use. There are only a couple buttons instead of a million confusing buttons like some air purifiers. They have made it simple to turn on, adjust for low, medium, hi and turbo settings, and that's it! You can just pretty much plug it in, turn it on and it is all set to go! You can easily adjust how loud it runs depending on if you like "white noise" or not. We keep it up pretty loud just for some added noise to our room...after all, we are used to two kids screaming, crying, and laughing all day long! :)
It is also sleek, small in size, but powerful! It doesn't stand out too much in our room but fits nicely in the corner, staying out of the way!
So next time, you are looking for a quality air purifier, check out Shoplet.com. They are not just for
office supplies
...they also have great air purifiers like this Fellowes Air Purifier to help keep your office and home smelling clean and help you breathe in better air!
If you love this review and my site...