Ever wish you had a second set of eyes on your home?
I really wish I had a second set of eyes AND hands lately with two children under 3! My son is so active he always seems to be in two places at once!! And I would LOVE to know what my children are doing in their beds at naptime...
And now I can! Instead of using a video baby monitor, I now use our new
Dropcam HD
! It has all the features of a video monitor but without all the cords, parent units, and chargers!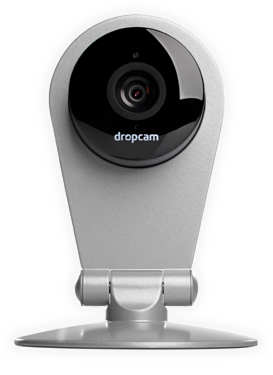 And it is so easy to set up! There is no tech expertise required - setup only takes two minutes! And once the camera is set up, you just access the wi-fi video monitoring camera from anywhere you want —from your computer, smartphone or tablet so you can watch the video anytime, anywhere!! When your Dropcam HD detects motion or loud noises, you'll get an e-mail and push notifications, making it easy to stay up to date with what's happening at your home when you're on the go.
There are so many amazing features about the Dropcam HD and I am just so excited to share it with you today! It can fulfill so many needs in a house - baby monitor, pet watcher, safety and security for your house, and even babysitter for your older children!
The best feature is how easy it is to setup! I just opened the box and had it set up in minutes! I could start watching HD video of my children and house almost instantly!
I also REALLY LOVE the Night Vision capability! This is perfect for monitoring my little baby girl in her bed at night when it is pitch black in her room!
The Talk Back feature is also really unique and helpful! You can talk to your children who you see through the video camera and they can talk back! It is like being in the same room with them!
And finally, the Get Event Alerts are so helpful to know when something is happening over the video and it senses motion! It sends alerts to your iPhone, Android, Mac, or PC anywhere you go.
Now you can see why I LOVE this Dropcam HD so much!! No matter what your video monitoring needs, the Dropcam HD will work great for you! It is like your own personal and mobile home security, night vision, babysitter, and baby monitor all in one!! You couldn't ask for more!
Win It:
Dropcam is generously offering (1) Dropcam HD to a lucky winner!
Enter here for a chance to win: