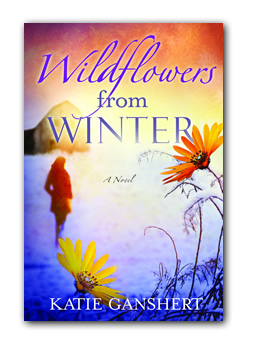 A young architect at a prestigious Chicago firm, Bethany Quinn has built a life far removed from her trailer park teen years. Until an interruption from her estranged mother reveals that tragedy has struck in her hometown and a reluctant Bethany is called back to rural Iowa. Determined to pay her respects while avoiding any emotional entanglements, she vows not to stay long. But the unexpected inheritance of farmland and a startling turn of events in Chicago forces Bethany to come up with a new plan.
Handsome farmhand Evan Price has taken care of the Quinn farm for years. So when Bethany is left the land, he must fight her decisions to realize his dreams. But even as he disagrees with Bethany's vision, Evan feels drawn to her and the pain she keeps so carefully locked away.
For Bethany, making peace with her past and the God of her childhood doesn't seem like the path to freedom. Is letting go the only way to new life, love and a peace she's not even sure exists?
My Opinion
I really liked Wildflowers from Winter! I could really relate to Bethany and her ambition and drive to make a greater life for herself. However, God had different plans for her and I can definitely relate as I make the move back to my hometown area. I never thought I would move back, but, once again, God had a different plan for me just as he did with Bethany!
This book is also a great reminder to forgive the past and don't let it get in the way of God's plans. Bethany has to learn that lesson the hard way - no matter how hard she pushes back!
I love the love story that develops between Evan and Bethany - an unlikely pair, but one that was fun to watch happen! I really rooted for the two to get past their differences and pain and find comfort in each other!
This book was really well written and was definitely one I couldn't put down at night when I should have been sleeping!
Buy It:
You can purchase Wildflowers from Winter for $9.99 on
Amazon.com
If you love this review and my site...