There is absolutely nothing better in my life than watching my children laugh and have fun! That is why I love buying and giving them fun toys and products that give them hours and hours of laughter, entertainment and fun!
If you are like me and just love to see that look of pure delight when your children open up a really fun and exciting toy and try it out for the first time, then try giving them the
Step2 Up & Down Roller Coaster
this holiday season!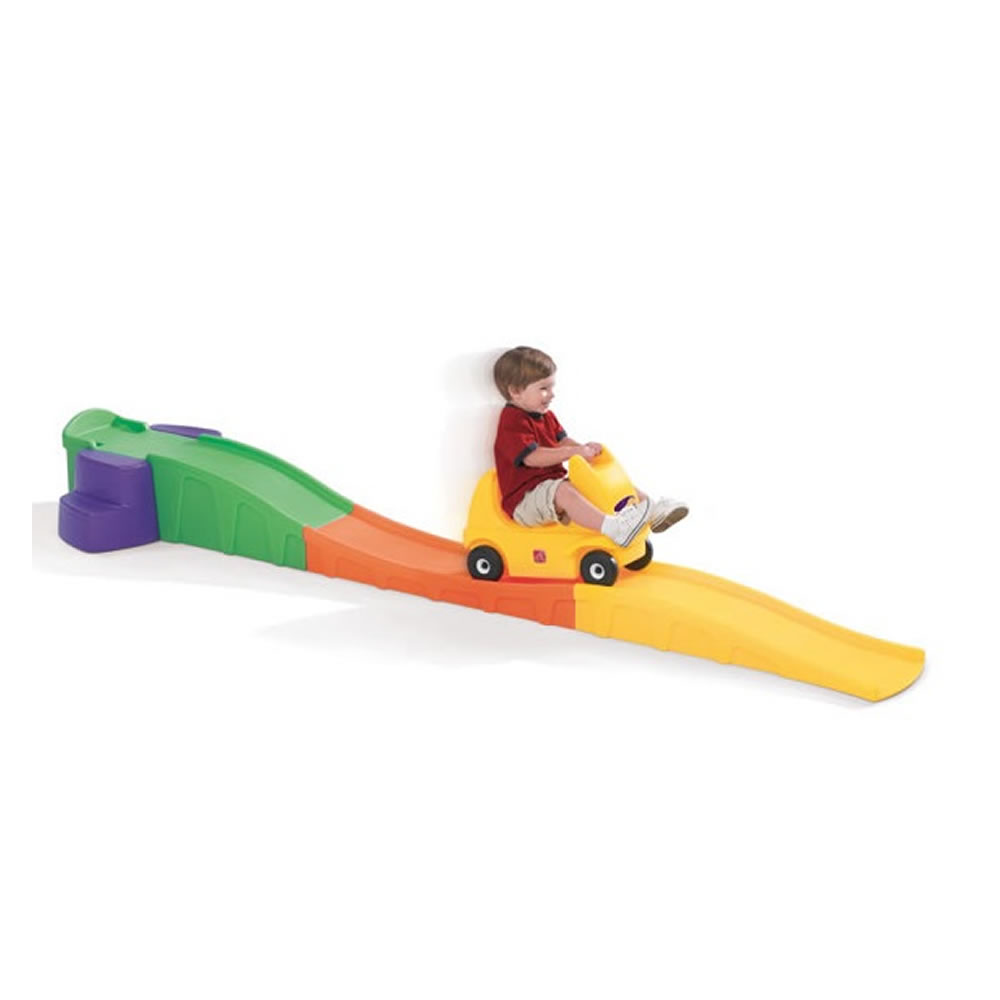 Delight your children with a Step2® Roller Coaster they can ride all day long! The Up & Down Roller Coaster is a top seller, due to exciting colors, durable design, and ease of use. Finally, your thrill-seeking toddlers can keep themselves busy for hours on end. Plus, it is
Made in USA!
There are so many amazing features to this Roller Coaster and Step2 really have though of everything when it comes to fun and safety with this Roller Coaster!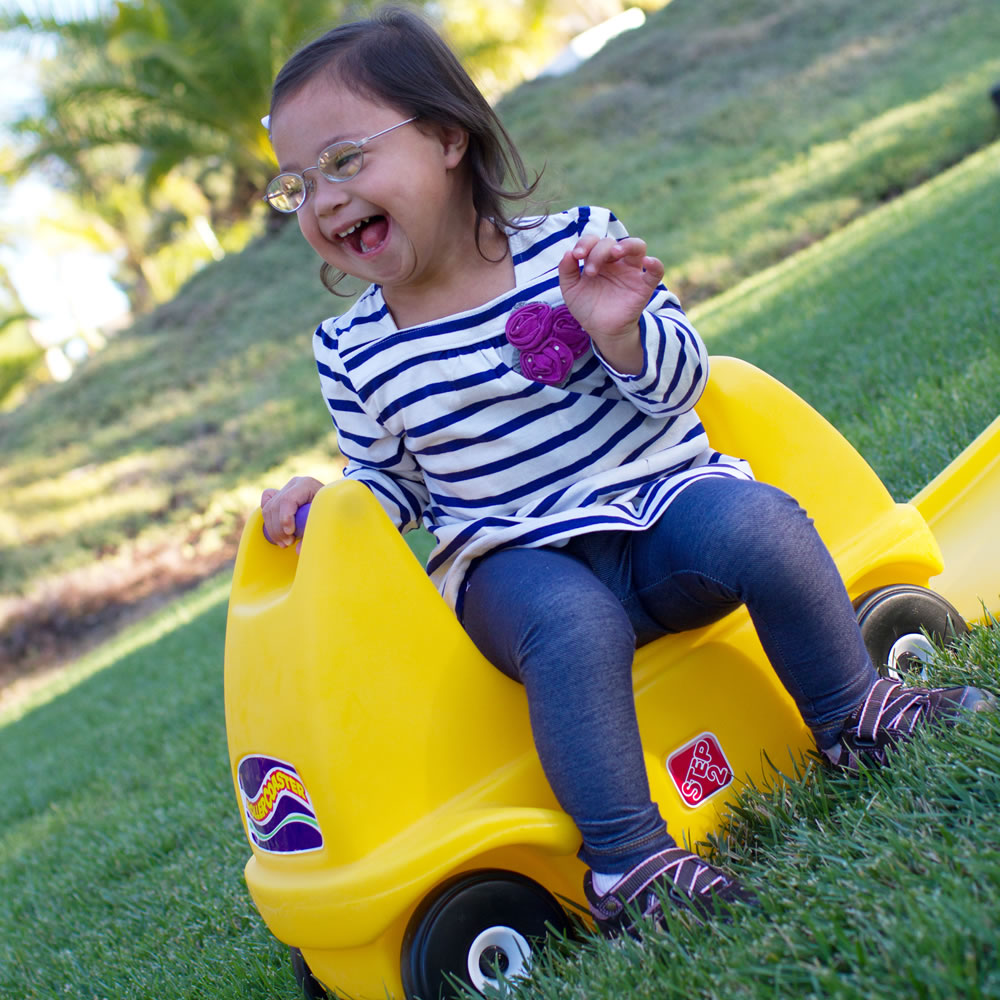 First of all, they built in 2 non-slip steps that lock into the track. This allows for toddlers to climb up safely by themselves (since you know you can't help a toddler with ANYTHING!)
Another safety feature is the recessed retainer wells that hold the coaster car until your child is ready to roll. This prevents frustration (which toddlers also seem to have an overwhelming amount of!) from your toddler because the car won't leave without them and they (or parents) don't have to worry about holding on to the coaster car while they climb up!
The track itself breaks up into 3 pieces and connects easily and the track runs over 10' (3.05 m) long!! It really gives children the thrill of a real roller coaster and it really will provide hours and hours of fun! Plus, you can even mix it up after awhile and use the car alone as just a riding toy! The car has hand holds, foot rests and a high back so it is safe alone or on the roller coaster!
So if you are looking for a unique and super fun toy for the toddler in your life this holiday season, the Step2 Up & Down Roller Coaster is one of the coolest and most exciting gifts I have seen in awhile! It will last for a long time and will provide hours and hours of fun and laughter in your house!
Buy It:
You can purchase the Up & Down Roller Coaster for $111.99 (plus shipping) on the
Step2 website.
Win It:
Step2 is generously offering (1) $50 gift code (towards the purchase of ANY Step2 product!) to a lucky winner!
Enter here for a chance to win:
(1) $50 Step2 Code
(towards the purchase of ANY Step2 product!)
* Thank you to Step2 for their product for review! Disclosure - This product was given for review for my honest opinion. No other compensation was given.*