Make holiday shopping easy this year with a "spirited" gift, as there's a whisky, vodka, rum, tequila, and even a liqueur for everyone on your shopping list. This selection of fine spirits will help you stand out in the crowd and have your friends and family toasting to your thoughtfulness.
Baileys Irish Cream is always a favorite during the holidays. Not only is it an easy, ready-to-serve drink that can help take stress out of holiday entertaining, but it also makes a great hostess gift. And just in time for the holidays, Baileys has launched a new flavor –Baileys with a hint of Hazelnut. Now, the same popular flavor coffee enthusiasts have enjoyed for years can be savored all year long.
Also, if you're looking for last-minute gift ideas, show your insider knowledge of luxury spirits by gifting Tequila Don Julio 1942. This ultra-premium tequila is aged for at least two and a half years, giving it an incomparable silky taste and a rich vanilla finish. Not to mention, it's a celebrity favorite..
And, of course, no home bar is complete without Ketel One vodka, Zacapa Rum and Godiva Spirits.
Also, make sure to check out and try this fun seasonal Baileys cocktail recipe below!
Haute Hazelnut
Created by New York mixologist Pamela Wiznitzer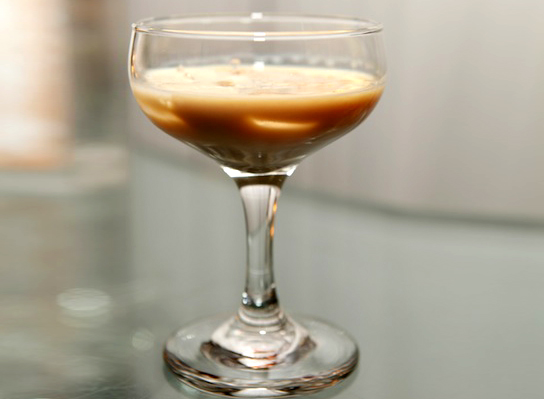 Ingredients
3/4 ounces Baileys with a hint of Hazelnut
1/2 ounce Zacapa Rum 23
1/2 ounce Orange Liqueur
Pinch of Ground Cloves
Preparation:
1.Combine Baileys with a hint of Hazelnut, Zacapa Rum 23 and orange liqueur in a cocktail shaker. Shake.
2.Strain into a coupe glass
3.Garnish with a wedge of orange sprinkled with ground cloves
Ideal Drinking Glass:
Coupe Glass
Yield:
1 drink, no drink contains more than 0.6 fluid ounces of alcohol
Three of the favorite liqueurs in our house are described more below! They make a great gift for any hostess!
BAILEYS ORIGINAL IRISH CREAM®
ALSO available with a hint of three flavors; Caramel, Mint Chocolate and Co ee.
SRP: $21 (750ml)
Baileys Original Irish Cream, one of the world's most popular spirits, is the perfect liqueur to be enjoyed around the holidays. Baileys Irish Cream can be included in a warm cocktail to shelter you from the cold or simply poured over ice to be enjoyed with family and friends.
GODIVA® LIQUEUR
SRP: $30 (750ml)
The Godiva Liqueur portfolio is available in four enticing variants, chocolate, caramel, white chocolate and mocha, each with distinct and delicious flavors. A pure embodiment of Godiva chocolate, each variant of the creamy and smooth Godiva Liqueur is best enjoyed neat or on the rocks. It's a simple yet fabulous gift for the hostess.
GODIVA® CHOCOLATE VODKA
SRP: $30
This five-times distilled, ultra-premium spirit is modeled after the Godiva Chocolatier's top-selling tru es and is a true expression of these delectable treats. The rich Godiva Chocolate Vodka can be served on its own for the ultimate chocolate martini—the perfect stress-free signature cocktail for any event. Give Godiva Chocolate Vodka to the fashionable trendsetter, who will love pouring this drink at any stylish occasion.
If you love this review and my site...