We generally think of Valentine's Day as a time for romance…a chance to tell our sweethearts how much they mean to us (and vice versa!)
And while that's certainly true, love comes in many forms. The love we have for our friends and others who are important to us is just as important to celebrate, and Valentine's Day presents an opportunity for us to show our friends and our family just how special they are. Whether they've provided support during a difficult time, are at the heart of your fondest memories or you're just thankful to have them around, think about celebrating the bond between friends who've had an impact on your life as this Valentine's Day draws near!
Check out these ways from Hallmark to express Love for your Friends and Loved Ones this Valentine's Day:
o
Blooming Expressions with Music:
Surprise someone special with a flower that blooms to deliver messages of love and gratitude – again and again — at the press of a button. The new Blooming Expressions also include music that plays as the bloom opens, creating a touching and heartfelt experience!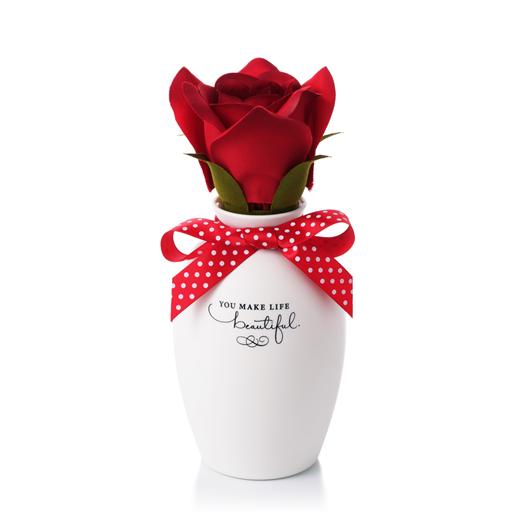 o
Special Delivery Card Presenters:
Beautiful cards deserve a beautiful presentation! Hallmark's new Card Presenters feature unique designs, embellishments and other eye-catching additions sure to make your valentine even more excited to see the card within (included with the presenter).
o
Signature Greetings:
With exquisite textures, premium quality paper and relevant messages, Signature Collection greetings offer a distinctive way to celebrate Valentine's Day…with style.
o
Light Reveal Cards:
These all new greetings use light to reveal the message! Lots of fun and a great way to remind them they're loved over and over.
We hope that by celebrating someone special to you, you'll inspire them to do the same (and hopefully this giveaway pack will help!) For the giveaway, the winner will receive a Blooming Expression and a collection of greetings.
Buy It:
You can purchase the all greeting cards and Blooming Expressions
at local Hallmark Gold Crown stores and select Hallmark retailers
.
Win It:
Hallmark is generously offering (1) Blooming Expression and a collection of greetings to a lucky winner!
Enter here for a chance to win: