Who has done there Spring Cleaning??
Do you tend to go through your closets, dressers, and boxes when you are cleaning your house? I know once I get started cleaning and organizing, I want to get through everything and get rid of anything that I don't use or wear anymore!
Are you looking for some helpful organizing items this Spring as you clean and organize your house? Well, look no further than QVC and their organizing and storage products! I love the awesome closet organizer and storage pouf that I received from QVC. They have helped me organize and store items that I just stuffed under the bed or in a corner somewhere!
(Approximately $44.00)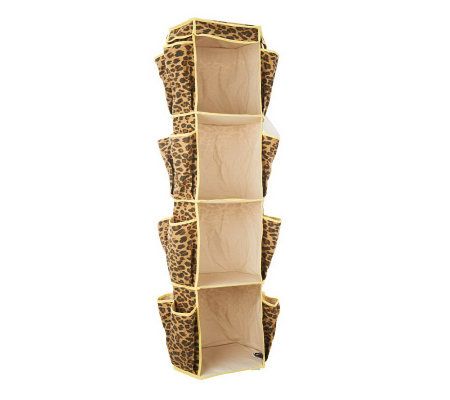 Put a new spin on organization with this great organizer! Available in two different fabulous prints, this hexagonal closet organizer is suspended from a silvertone metal hook that rotates a full 360 degrees to make selecting an ensemble a snap. Just hang up the organizer, sort your wardrobe amongst its four shelves and 20 pockets, and give it a whirl!
I have a lot of STUFF (as I am sure my husband would vouch for...) so I absolutely love having this organizer in our closet to organize shoes, purses, clothes, belts, and so much more! My favorite part has got to be that it spins 360 degrees so I can get to all my stuff at any time!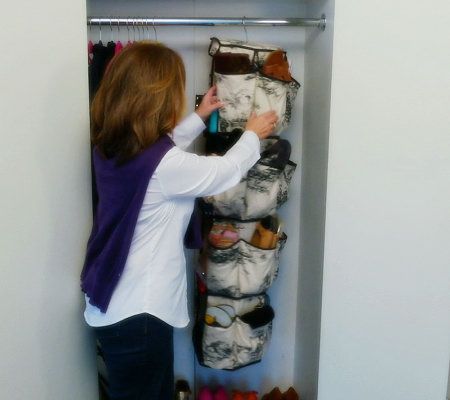 It features:
Four shelves
20 pockets
Silvertone metal hook rotates 360 degrees
Printed canvas
Approximate measurements: Organizer 49"H x 15"W; Shelves 9-1/2"D
(Approximately $41.00)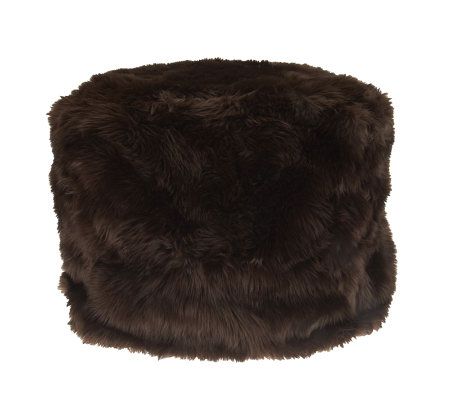 Do you have the same trouble I have finding some places for extra pillows off your bed at night, extra blankets for guests, or other bedding? I have never found a good place for extra bedding until I received the Storage Pouf Space Saver from QVC!
Keep extra pillows, comforters and other items neatly tucked away in this flirty faux-fur square pouf. Simply unzip the bottom and fill for a storage solution that's also perfect for extra seating.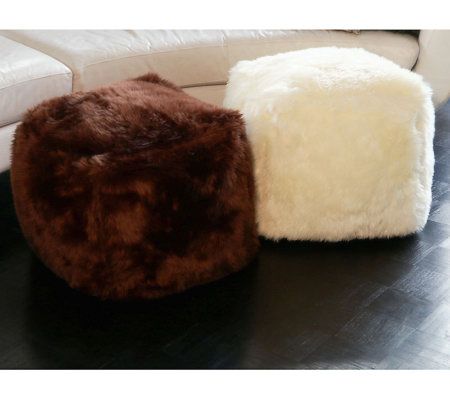 I love that it not only serves as great storage but it also creates another seating spot for a living room or bedroom! I LOVE how soft it is and the soft warm brown color! It matches perfectly in our gold/brown themed bedroom!
Measures approximately 18" x 18" x 18"
Shell face 65% modacrylic/35% acrylic, back 100% polyester; trim 100% cotton
Dry clean only
So let QVC help you Spring Clean and organize your house this Spring! They have some awesome organizing and storage solutions that will match your personality and house decor!
If you love this review and my site...