A product was given for review for my honest opinion. No other compensation was given.
As an athletic trainer and as someone who likes to exercise and keep in shape, I am always interested in new and exciting ways to workout, build muscle, and get a good burn...especially when it is something I can use at home since I don't have a gym membership and have two children under 4!
Lately, I am really loving the
Bowflex UpperCut
, the latest product from Nautilus, Inc.
Nautilus, Inc. was founded on the belief that building innovative home fitness equipment and developing fun and engaging at-home workout solutions would improve people's lives and help them achieve their fitness goals.
Designed for fitness buffs who want to take their strength workouts to the next level, the Bowflex UpperCut uses state-of-the-art technology to transform classic exercises such as presses, pikes, dives and fly movements into a high-tech workout for a sculpted upper body.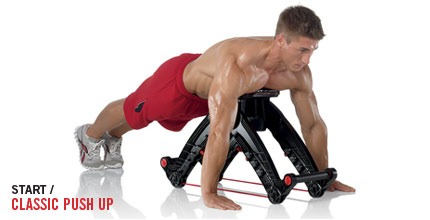 The UpperCut includes three adjustable resistance levels and over 30 unique exercises with unlimited variations. Through its "ARC (Activation, Repetition, Control) Technology," you'll work your body in ways previously impossible to do on your own, and with perfect form. This technology is scientifically proven to activate up to 30% more muscle and enable up to 4Xs more repetitions.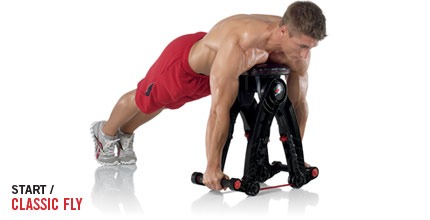 Along with the Bowflex UpperCut, you'll find several "extra" complementing pieces to keep you motivated and engaged, including:
Mobile Web Apps for the iPhone and Android featuring the "Ultimate Five" workouts
A Dirty Dozen Workout Poster detailing the 12 essential UpperCut moves to keep you motivated and on your way to a flawless Bowflex body.
A Bowflex Body Weight Loss Plan as a motivating reminder of your progress and goals.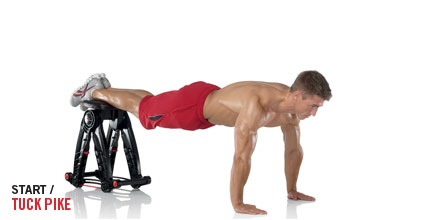 There are so many great features about the Bowflex Uppercut: it is so easy to store, doesn't take up a lot of room to use or store, and is easy to use! Those are the top three things I look for in home exercise equipment and Bowflex Uppercut checks them all off the list!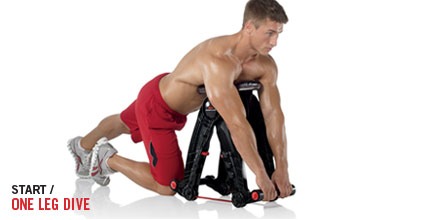 Plus, I love that the machine can grow with your strength because it has three adjustable levels and you will never get bored because you can do 30 unique strengthening exercises! Those are also essential characteristics when looking at what equipment to buy!
Check out this video for more details and FAQ about the Bowflex Uppercut:
Start hitting your strength goals TODAY and do it in the comfort of your own home with the Bowflex UpperCut!
Buy It:
You can purchase the Bowflex UpperCut for $99.95 for the basic package and $129.95 for the performance package that includes handles, DVD and jump rope from the
Bowflex UpperCut website
.
If you love this review and my site...