A product was given for review for my honest opinion. No other compensation was given.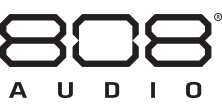 Do you like to listen to music wherever, whenever, and whatever you are doing throughout the day? I know I do! I sure wish that I had my music around me all day long without having to carry around my phone, headphones, or find a plug in every time I want music.
And now I can with the
808 CANZ
. 808 CANZ provide studio quality sound and intense bass from a tiny, rechargeable, can-shaped speaker. The wireless speaker supports Bluetooth v.21 and also includes a 3.5 audio line input for versatile listening options. With a range of 30 feet and a battery life of 5-6 hours (at a normal volume), CANZ are a convenient option to listen to music anywhere without sacrificing sound quality.
And recently 808 brand has teamed up with Backstage Creation's Celebrity Retreat to provide a first look at the 808 CANZ during the Teen Choice 2013.
Celebrities backstage at Teen Choice 2013, including One Direction, Demi Lovato, Rebel Wilson and Liam Hemsworth, will be the first to experience the enormous sound and incredible power of the 808 CANZ, a brand new wireless Bluetooth speaker. Smaller than a soda can, 808 CANZ provide big sound in a little package, with the punchiest sound around via a Bluetooth wireless or a line-in connection.
808 CANZ wireless Bluetooth speakers provide big sound in a little package, providing the punchiest sound around via a Bluetooth wireless or a line-in connection. CANZ speakers feature a rechargeable lithium polymer battery providing 6 hours of playtime at normal volume from a single charge.
Features:
30-foot wireless operating range
Bluetooth v2.1 (profile A2DP)
LED pairing indicator, and pairing button.
Includes 1 CANZ speaker, USB charging cable and an Aux-in cable
Dimensions: 3.19 inches high by 2.36 inches wide
1 Year Limited Warranty
It is a great way to listen to music wherever you want to go and no matter what you are doing! It is no hassle and doesn't take up much room!
Buy It:
You can purchase 808 CANZ in red, blue and silver for $39.99 from major retailers including WalMart, Sam's Club and Office Depot.
* Disclosure - This product was given for review for my honest opinion. No other compensation was given.*