A product was given for review for my honest opinion. No other compensation was given.
I am always looking for new and unique ways to decorate my children's rooms and I am so happy to have recently found
Children Inspire Design
, a free-spirited and eco-friendly art company. They recently launched the brand new Custom Collection to inspire families and their children to celebrate who they are. Both parents and little ones can take pride in their names displayed boldly across a dreamy piece of art that best represents their unique personality.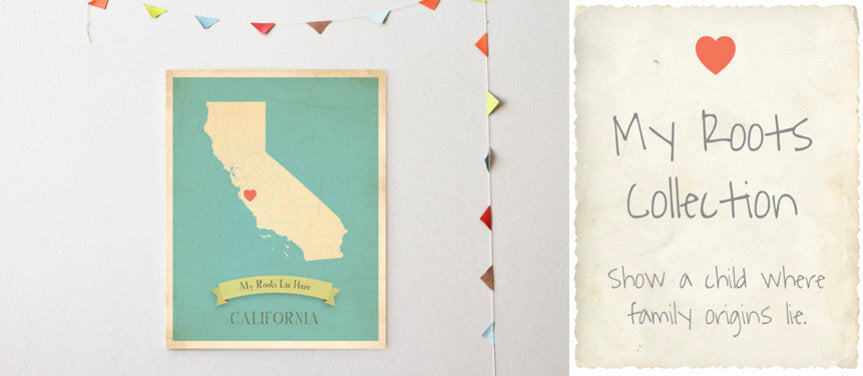 Designed for the travelers and dreamers at heart, Children Inspire Design's Custom Collection gives new meaning to "What's in a name?" through various pieces of inspirational designs. Families can choose to have their name emblazoned across circular shapes reminiscent of the sun and moon, a fearless arrow design representing strength or an eye-popping chalkboard boasting of fun and playfulness. Encouraging peace, love and adventure, the Custom Collection honors a child's name through heartfelt quotes, floral monograms and maps that promise exhilarating and inspiring journeys. Tailored specifically to each person, Children Inspire Design's Custom Collection brings meaning, individuality and promise to every one's own distinctive identity.
I instantly fell in love with the Customizable - Move Mountains print.
Nuture a child's self-confidence by hanging this personalized, affirming print in the bedroom. Now able to be customized just for your little one, this powerful mantra sits on a beautiful and calming backdrop of majestic mountains.
I absolutely LOVE the message on this print and I hope to have this print in my daughter's room for the rest of her life so she knows that she can make a difference every single day!
This print features:
-Customize your child's name on the print
-Print size is 11x14in (27.9 x 35.6cm)
-Made with professional grade recycled card stock, eco-friendly inks and packaged in recycled/biodegradable materials
-Gender neutral children's décor fits in any space
-This art is not just for kids- perfect art gift for adults too!
So if you are looking for a unique way to decorate any room in your house, check out Children Inspire Design's Custom Collection!
Buy It:
You can purchase Children Inspire Design's Custom Collection for $40 for 11x14 prints and $60 for 18x24 prints from www.childreninspiredesign.com.
* Thank you to Children Inspire Design for their product for review! Disclosure - This product was given for review for my honest opinion. No other compensation was given.*