A product was given for review for my honest opinion. No other compensation was given.
Do you like to have a personal trainer motivate, instruct and keep you on track but don't have the time to go to the gym, don't want to pay the high fees, or aren't ready to show off your body to everyone at the gym? Then I have the perfect solution for you:
Trainerly
!!!
Trainerly will completely revolutionize the way people, especially moms, workout and stay fit:
Working moms can easily find time in their busy schedule for a short 30-minute workout from home or even their office
Moms who stay home with kids no longer have to leave the comfort of their home to be fit (also save on cost of a babysitter!)
Expecting moms can participate in Trainerly maternity classes
New moms can get in shape much quicker as they can now workout while the baby naps
Ideal way for single moms to fit working out into their hectic schedule
As a stay at home myself, I absolutely LOVE that I can get in shape, lose weight or gain lean muscle without ever leaving the privacy of my own home. All you need is an internet connection, webcam, speakers and most importantly: Energy, Motivation and Enthusiasm to workout and be fit!
Plus, it is really easy to use and book a personal trainer! They have lots to choose from and you can book a personal trainer based on your time availability, skill level and fitness goals. You can also click on each trainer photo to read more about trainer's profile, background and expertise to make sure they are a good fit too!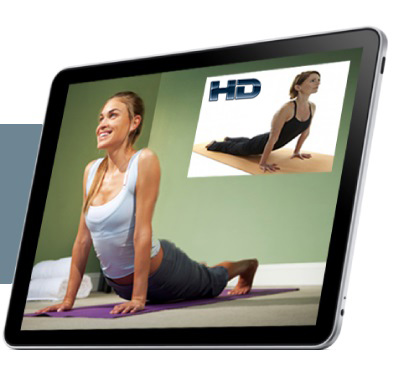 You literally feel as if the personal trainer is standing right beside you to guide, motivate and inspire. Communicate and interact in real-time with fitness professionals as you follow their training exercises from your home, office, hotel room or anywhere else in the world. Prior to paying for the first training program, a Fitness Professional of your choice, aka Fitness Master, will guide you through a FREE assessment session to identify your short and long term goals along with health factors, limitations, and other important indicators to ensure optimal results. Your Fitness Master will also introduce you to his / her training style to allow you to make a decision whether to continue training with this trainer or try another one.
Check out these other benefits:
No more driving from and to the gym
Purchase a single session or a packag
Choose any type of trainer based on skill set, discipline and training style
Eliminate expensive health club monthly fees and long waiting lists
Schedule sessions based on your time and availability
Don't like what you see, choose a different Fitness Professional.
Your progress is tracked by people, not computers.
So never worry about what to do with your children as you take time to workout for yourself! You can do it all right at your own home!
Buy It:
You can purchase training for as low at $10 for a group class and $20 for a 1-on-1 class. Sign up today at
http://www.trainer.ly/
!
* I received a promotional gift card and a free session in exchange for posting. No other compensation was given.*