A product was given for review for my honest opinion. No other compensation was given.
Still looking for a great way to rev up your workouts or keep that weight loss resolution? Then let me recommend
Fitbit Force
!
Fitbit, the leader in the fast-growing Connected Health and Fitness category, released the Force, an advanced, high-performance wireless activity and sleep-tracking wristband. The Force is comfortable and stylish, and is the first and only of its kind to feature an OLED display with real-time access to activity stats.
The Force tracks and shows you steps taken, distance traveled, calories burned, active minutes as well as floors climbed. It can also monitor your sleep, wake you with a silent alarm, and serve as a watch. Force wirelessly and automatically syncs your stats to the leading Apple and Android smartphones and your computer.
A powerful Force for everyday fitness, this sleek wristband is with you all the time. Stay motivated to keep moving with real-time stats right on your wrist. Track steps taken, distance traveled, calories burned, stairs climbed and active minutes throughout the day. At night, track your sleep and wake up silently with a vibrating alarm.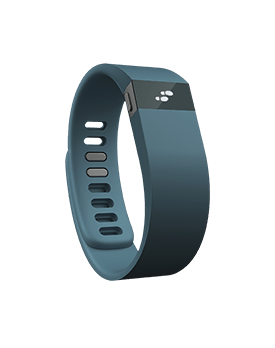 With Apple iOS 7 4S and higher smartphones, you can choose to receive incoming call notifications right on your Force when your phone is nearby. And you stay motivated with notifications, badges
and leaderboards; cheer, taunt and direct message your friends throughout the day – reach your goals faster with a little friendly competition.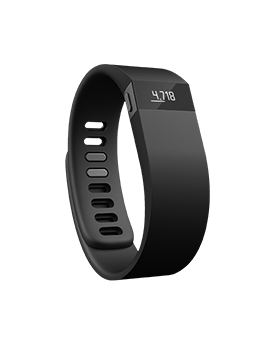 Plus, it is so comfortable to wear 24/7: Designed to be comfortable and stylish, Force is also water resistant and can withstand even the sweatiest workout, so you can wear it day and night; plus, Force has a battery life of 7-10 days. It comes available in two classic colors (Black and Slate), the sleek Force wristband looks good no matter what you're doing.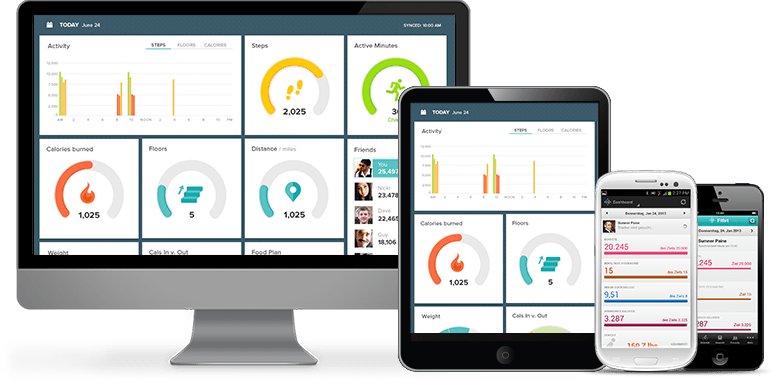 Force also features Bluetooth 4.0 technology, which allows your activity stats to wirelessly and automatically sync to your smartphone and tablet, making it effortless for you to see progress toward the personal fitness goals you set. Fitbit offers in-the-moment, automatic reminders based on your current stats for continuous motivation throughout the day, without ever having to plug in. Force syncs with leading mobile devices, including iPhone 4S and later, iPad 3rd Gen and later, and select Android devices, like the Samsung Galaxy S3 and S4, Note II and Note 10.1. Widest Variety of Activity Trackers on the Market
Buy It:
You can purchase Fitbit Force for $129.95 on
fitbit.com
.
Win It:
Fitbit is generously offering (1) Force to a lucky winner!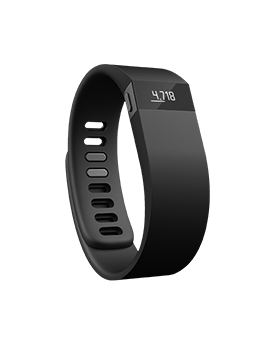 Enter here for a chance to win:
(1) Fitbit Force
(Worth $129.95!!!)
a Rafflecopter giveaway
* Thank you to Fitbit for their product for review! Disclosure - This product was given for review for my honest opinion. No other compensation was given.*