A product was given for review for my honest opinion. No other compensation was given.
Having a quality, comfortable and easy to use breast pump as a new (or veteran!) mom is so important especially if you are a working nursing mom or need to pump for extra supply! For me, it is so important because I have had trouble nursing and pumping in the past! This third time around I want everything to go well and be able to pump lots of extra breastmilk so I can let others feed my baby and go out on dates with my hubby once in a while!! :)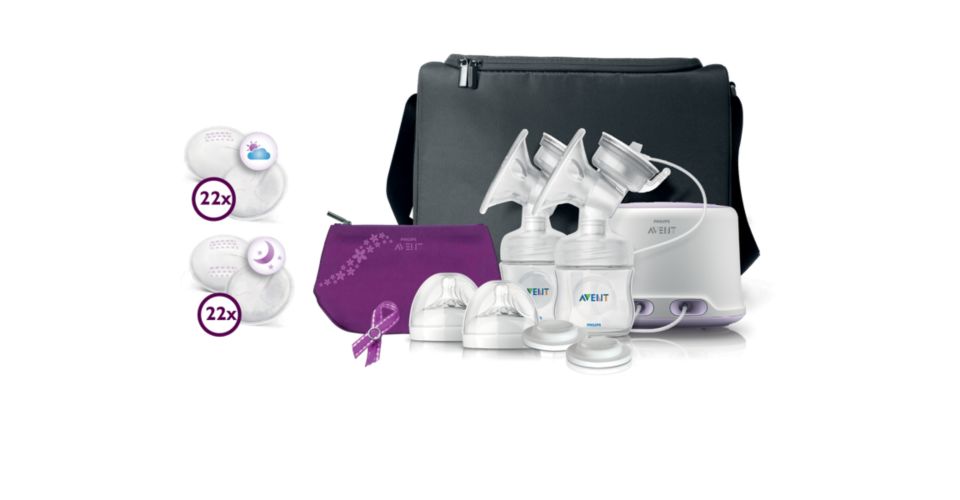 Philips AVENT knows how important a great breast pump is for every mom so they offer the
Philips AVENT Double Electric Comfort Breast Pump
. It features a unique design that allows moms to sit back and express milk more comfortably. Innovative massage cushion and soft silicone petals feel warm and gently stimulate letdown and milk flow. Pump's three pumping settings allow moms to express at their comfort level. It is compact, portable and compatible with Philips AVENT Natural Bottle!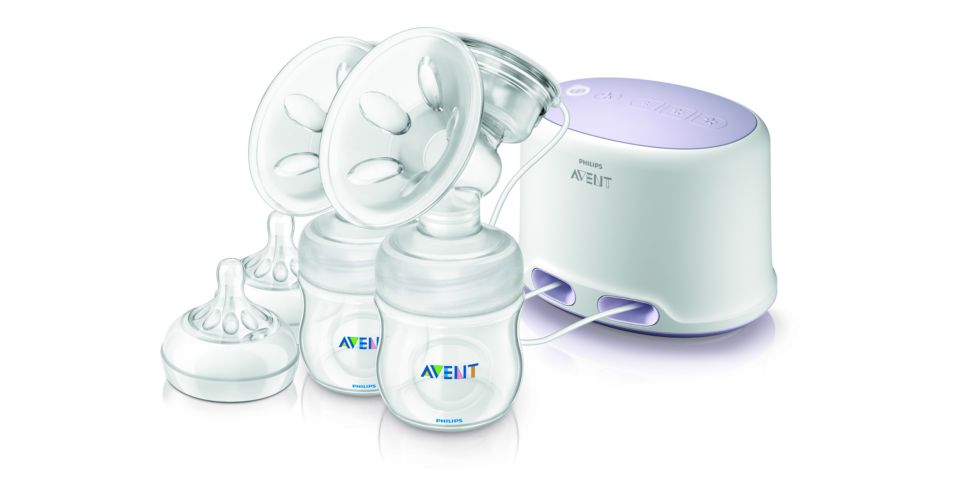 My favorite part is that it works quickly by allowing you to pump simultaneously from both breasts at the touch of a button. With two other children and a new baby, this is a MUST!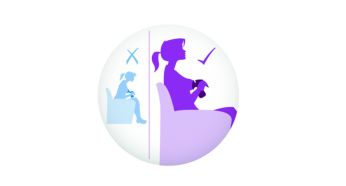 Plus, I love that I can sit naturally with no need to lean forward while the soft massage cushion gently stimulates my milk flow. The breast pump's angled neck lets milk flow smoothly from breast to bottle while you relax, so there's no need to hold your body in an awkward or uncomfortable forward position. And another must: all parts (excluding electric parts) are dishwasher safe for an easy clean!
Ideal for moms who pump regularly, the Philips AVENT Double Electric Comfort Breast Pump is easy to operate. It starts up with the simple touch of a button and automatically goes to a stimulation mode that gently encourages letdown. When you're ready, you can choose between three different expression settings to best suit your needs.
The Philips AVENT Double Electric Comfort Breast Pump's milk collection container doubles as a bottle, which helps simplify transitions between breast and bottle. The included wide nipple is shaped like the breast to encourage baby's comfortable latch-on, making the shift from one to the other smoother and more natural.
Because your life is busy enough, the Philips AVENT Double Electric Comfort Breast Pump has only a few parts that you can easily match up at a glance no struggling with a complicated design. To keep things sanitary, your milk won't ever come in contact with the tubing while you're pumping.
An additional benefit of the pump's compact size is that it's discreet enough to use while you're out and about. And because this breast pump is compatible with Philips AVENT products, including Natural and Classic bottles and milk storage containers, you can pump whenever and wherever and save milk for later use.
This breast pump's space-saving design means you won't struggle with bulky parts or bunches of wires and tubes. Its compact base can be placed within arm's reach for convenient operation, and when you're done pumping for the day, the tube wraps around the base for easy storage.
What is included in the box:
Double Base Breast pump : 1 pcs, 4 oz Natual Bottle base: 2 pcs, Natural bottle 4oz: 2 pcs, Bottle Brush: 1 pcs, Night Breast Pads: 6 pcs, Sealing discs: 1 pcs
Buy It:
You can purchase the Philips AVENT Double Electric Comfort Breast Pump for $199 from
Amazon.com
* Thank you to Philips AVENT for their product for review! Disclosure - This product was given for review for my honest opinion. No other compensation was given.*