A product was given for review for my honest opinion. No other compensation was given.
Because it's important to stay connected with those special seniors in our lives,
VTech
has a new Senior Care technology that assists seniors to stay safe and connected when we aren't around.
VTech's new CareLine home telephone system supports independent living, featuring a wearable pendant that allows seniors to conveniently make and receive calls, listen to voicemail messages, review missed calls or receive programmed reminders for medication, appointments or other events.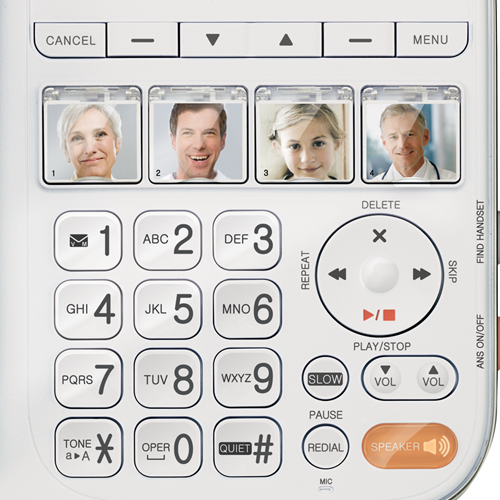 Seniors are empowered to maintain active lifestyles and close relationships with this home telephone and personal communication system. This product was designed to answer your daily communications needs and support hearing, dexterity or vision challenges. Features include large displays, photo speed dial, reminder capabilities, volume boost and a wearable pendant with one-button dialing that directly calls those pre-selected people who you communicate with most or for emergencies.
The system comes with all the comfort, mobility and features you need to stay connected to family and friends. Our hearing-impaired phones ensure you'll never miss a moment.
A couple really unique features are the:
Portable Safety Pendant
Everyday conversations and emergency calls are just a speed-dial button away. Wear it around your neck or clipped to your waistband for the most mobility at home.
No monthly monitoring fees
No monthly monitoring fees, installation costs or contracts.
Call for help
One-botton or voice-activated dialing—no third parties required.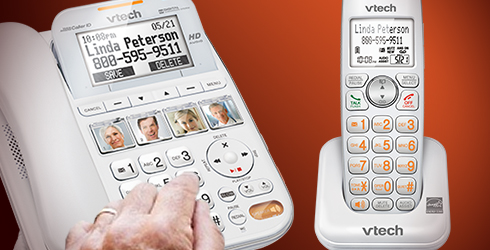 Voice Announce® Caller ID
Always know who's calling, even when you're in the other room. All devices announce the names of your callers through the speakerphones.
Photo Dial
Never forget whose number is whose. Program four frequently dialed phone numbers and attach a photo to each one for convenient speed dialing.
If you have a senior in your life and you really want to make sure they are safe and staying in contact, I highly recommend the CareLine™ Corded/Cordless Answering System with Pendant!
Buy It:
You can purchase the CareLine™ Corded/Cordless Answering System with Pendant for $119.95 from
VTech
Win It:
VTech is generously offering (1) CareLine™ Corded/Cordless Answering System with Pendant to a lucky winner!
Enter here for a chance to win:
* Thank you to VTech for their product for review! Disclosure - This product was given for review for my honest opinion. No other compensation was given.*