A product was given for review for my honest opinion. No other compensation was given.
Whether it's nighttime bottle feedings, soothing baby back to sleep by finding their favorite pacifier, or keeping an eye and ear out during nap time, Dads are there for their babies in every way.
If you have a new baby in your house and want to give Dad a gift this Father's Day that will help him with those nighttime wakings and feedings he is doing and be a hero to you and the baby, check out these great gifts from Philips AVENT:
With eyes and ears everywhere, Dad is SuperDad –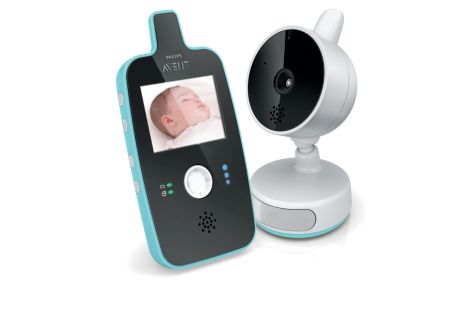 The Philips AVENT Digital Video Monitor enables you to maintain a secure connection with your baby at all times. You can now see and hear your baby from anywhere in the home! The Philips AVENT SCD603/10 baby monitor enables you to maintain a secure connection with your baby at all times. As well as perfect sound quality, you can now also see your baby, day or night, with a high resolution 2.4" color screen, and an automatic infra red night vision.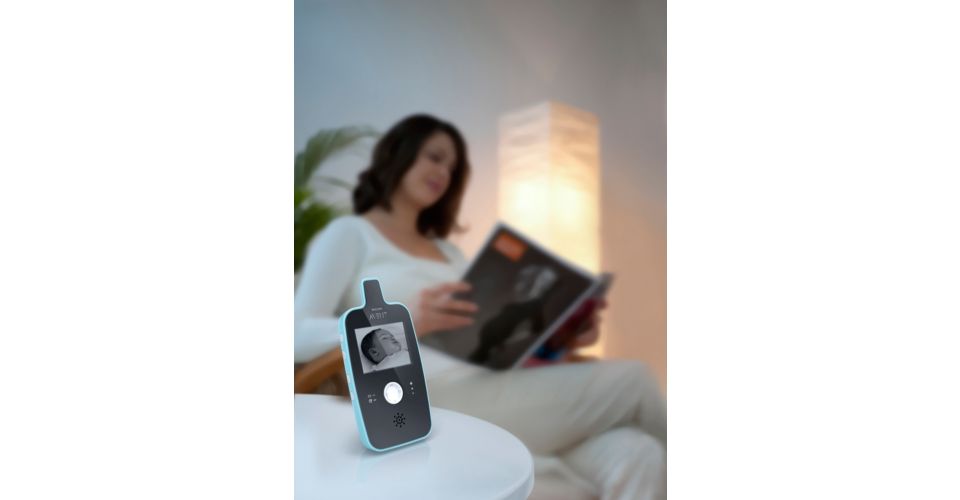 You can also soothe your baby by remotely selecting lullabies and by using the soft baby nightlight. With a 100% private connection, and a range up to 150 meters, this monitor is fully portable and easy to use, and can be voice activated where the screen and volume switch on if your baby starts crying. There is a rechargeable parent unit, and a wall mountable baby unit. Led lights show you when the unit is linked and in range, and there is a backup battery function in case of power failure. A belt clip provides hands free convenience and mobility.
Check out these other awesome features:
Automatic infra-red night vision: The infra-red night vision automatically switches on in the dark
Range up to 150 meter: Indoor range up to 30 meter, Outdoor range up to 150 meter
Wall mountable baby unit: Wall mountable baby unit for optimal positioning
Backup battery function in case of power failure: Backup battery function in the baby unit, so you stay connected in case of power failure
Rechargeable parent unit: Rechargeable parent unit for convenience around the home
Remotely select your lullabies: Remotely select your lullabies to gently soothe your child to sleep
Soft baby nightlight: Soft baby nightlight to calm your little one
Voice activation mode: The self-activating screen and volume will switch on when your baby starts crying
Saving the day (and night) -
Philips AVENT BPA free nighttime pacifiers soothe your baby and are made of odor-free silicone, which means baby is less likely to reject them. These pacifiers are for babies up to six months old.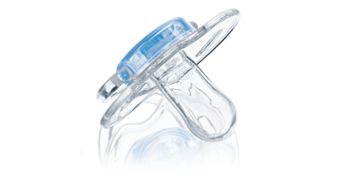 Easy to sterilize and damage resistant, the pacifiers are a convenient solution for new parents. Their specially designed shape encourages healthy development of baby's teeth, palate, and gums.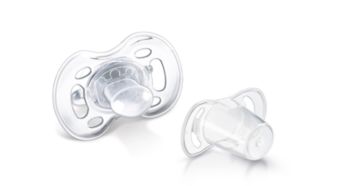 When your little one gums the nighttime pacifier's collapsible nipple, the nipple will give way, respecting the shape of baby's palate and encouraging the natural development of your little one's teeth and gums, even when the pacifier is positioned upside down in the mouth.
My favorite part is the pacifier's ring handle glows in the dark, giving babies something to focus on as they drift off to dreamland--and making it easier for you locate a missing pacifier in the dark. (Strength and duration of glowing depends on lighting conditions.)
Glow-in-the-dark security ring allows dads to locate pacifier in the dark without waking baby
Collapsible nipple works with the natural development of a baby's teeth and gums
Durable, long-lasting and will not become misshapen or discolored over time
Buy It:
You can purchase both these products from your local retailer.
* Thank you to Philips AVENT for their product for review! Disclosure - This product was given for review for my honest opinion. No other compensation was given.*