A product was given for review for my honest opinion. No other compensation was given.
Got someone with a new house on your Christmas List? Or maybe someone who just got married and needs some new appliances? Or maybe you just wants some awesome new household cleaning and kitchen items this year for Christmas? Then
Shark
and
Nutri Ninja
have got just the items for YOU!
Nutri Ninja® Auto-iQ™ Pro Compact System
Nutri Ninja® Auto-iQ™ Compact System now includes Smooth Boost™ Technology, allowing you to truly customize your drink-making experience whether you're using Nutrient Extraction* or High Performance Blending. Now you can choose whether you want deliciously drinkable nutrient juices or whip up an ultra-creamy frozen smoothie all at the touch of a button. With Nutri Ninja® Auto-IQ™ with Smooth Boost™ you can see, feel, and taste the difference.
This compact system includes a 40 oz. Blend & Prep Bowl for added functionality to create healthy meals and drinks with ease. The precision processing offers even chopping, smooth purees, and perfect dough consistencies.
Nutri Ninja® Auto-iQ™ Compact System includes a double-walled stainless steel cup that keeps your favorite frozen smoothies colder for up to 4 hours. Regular and Jumbo Multi Serve Tritan™ Nutri Ninja® Cups with Sip & Seal® Lids allow you to make delicious smoothies to take on the go.
Other features:
Nutrient & vitamin extraction AND high performance all in one machine
Next generation Auto-iQ™ Smooth Boost™ Technology takes drink customization to a whole new level
Features 1100-watt motor base
Includes two 24-ounce Nutri Ninja Tritan Cups with two Sip & Seal Lids, 24-ounce stainless steel Nutri Ninja Cup, 40-ounce blend & prep bowl with dough/chopping blade, 48-ounce XL multi- serve Nutri Ninja, and 30 recipe inspiration guide
Additional attachment available is the first-ever coffee and spice grinder blender attachment
Available at major retailers nationwide starting at $159.99 MSRP
Shark Rocket ® Powerhead
The Shark® Rocket® Powerhead vacuum has all of its best features in the head. The Powerhead is light in your hand and remarkably easy to maneuver. Its compact design makes it the perfect grab-and-go for day-to-day floor cleaning or any time you want to experience heavy-duty cleaning power without the heavy lifting.
The Powerhead provides powerful deep carpet cleaning in this light all-in-the head at just 9 lbs, not including the cord. It also features fingertip controls on the handle for a seamless transition from hard-floors to carpet and back.
Innovative product features include a pop-up dust-cup with a quick release foot pedal and easy dust cup emptying with the push of a button. The Powerhead also is the first of its kind with "car hood" style brushroll access—with removable and rinsable brushrolls—making vacuum maintenance quick and easy. The adjustable telescoping wand helps to customize the wand for your comfort and allows for easy storage.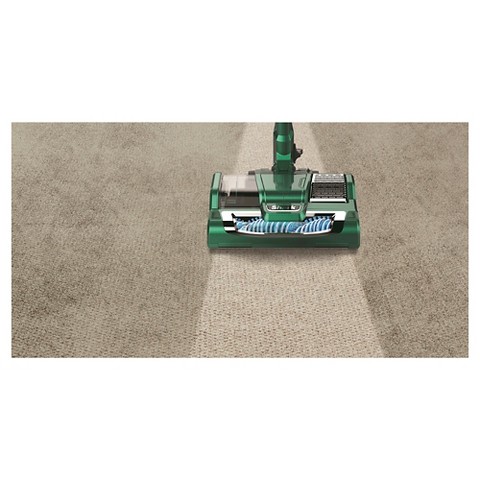 This model also comes with an additional Gentle Touch Hard-floor brushroll for incredible hard-floor cleaning and an optional on-board brushroll holster to attach to the wand of the vacuum for easy brushroll exchange.
Other features:
Weighs a total of nine pounds, not including the cord, and less than one pound in hand
Interchangeable brushrolls are easy to assemble and clean via innovative roller garage
Carpet & Floor Brush and Gentle Touch Hard Floor Brushroll clean carpets , rugs and hard floor surfaces
Fingertip Controls for easy transitions between hard floors, carpet and area rugs
Multi-position adjustable heights tailored to personal preference and compact storage
Breakthrough engineering combines motor and dust cup in the head of the vacuum, reducing airflow path and maximizing efficiency and power
Available at all major retailers nationwide starting at $169 MSRP
* Disclosure - This product was given for review for my honest opinion. No other compensation was given.*