A product was given for review for my honest opinion. No other compensation was given.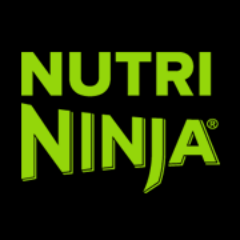 Did you make the New Year's Resolution to eat healthier and make better food choices? If, so how is it going? Have you made food and lifestyle changes or are you still struggling to find a healthy balance?
I know one easy way I make healthy and quick meals is by using my Nutri Ninja to make my protein shake smoothies for breakfast or lunch. I throw in spinach or kale, carrots, banana and another fruit of choice, my protein shake, milk or water and ice and blend away. In seconds, my healthy protein shake smoothie is done and it is delicious! I feel great after drinking it and it is super easy to fit in my busy day!
This Nutri Ninja Auto-iQ Pro Compact System offers nutrient & vitamin extraction AND high performance all in one machine!
So, go ahead and chug green super juices by day and sip frozen margaritas by night. Chop up a little salsa or make cookie dough with the little ones. Whether you want to kick some butt or just kick back and relax, you can simply add your ingredients, press a button, and voilà—you're hands-free and ready to kick your day into a whole new gear.
It amazes me every time how quickly the Nutri Ninja Pro blends my ingredients in seconds. It really is powerful and super easy to use, clean and use over and over again! It is by far the best and most effective blender I have ever used!
Plus, I love the extra cups that come with it so I don't have to make more dirty dishes! The The Sip & Seal Lids are great for my shakes and you blend right in them!
Other features:
1200-watt motor base
Includes two 24-ounce Nutri Ninja Tritan Cups with two Sip & Seal Lids, 24-ounce stainless steel Nutri Ninja Cup, 40-ounce blend & prep bowl with dough/chopping blade, 48-ounce XL multi-serve Nutri Ninja, and 30 recipe inspiration guide
Additional attachment available is the first-ever coffee & spice grinder blender attachment
If you are looking to make an easy health and food change in your life, using the Nutri Ninja Pro Compact System is really the way to go! It is easy to use, makes healthy, nutrient dense foods and takes barely seconds of your day!
Buy It:
You can purchase the
Nutri Ninja Auto-iQ Pro Compact System
at major retailers nationwide, starting at $159.99 MSRP
Win It:
Nutri Ninja is generously offering (1) Auto-iQ Pro Compact System to a lucky winner!
Enter here for a chance to win: