A product was given for review for my honest opinion. No other compensation was given.
Spring is officially here and, sadly, sicknesses, allergies, and cold/flu season are still here as well! In fact, I just found out strep is going around my son's classroom!
It can be very frustrating and tiring to constantly fight sicknesses at school and at home but we use vitamins, adequate sleep at night, frequent cleaning and hand washing and Young Living essential oils in our house and, so far, we have fought off most sicknesses that are popping up at most schools and homes!
Young Living
, the world leader in essential oils, not only provides great essential oils, but they also offer safe, natural household cleaners to fight off those germs! Their natural, essential oil-based, Thieves Home Cleaning Products will make it easy to start fresh this season – and are free of the harsh chemicals that many other household cleaners contain!
Check out some of their Thieves cleaning products below:
·
Thieves Household Cleaner:
Formulated with the power of Young Living's Thieves oil blend, you can get a deep clean without dangerous or synthetic ingredients. Thieves cleaner also includes the scent of Lemon essential oil for an even more uplifting aroma. Chores will feel like less of a chore with the sweet-and-spicy scent and effective cleaning power of Thieves Household Cleaner.
·
Thieves Wipes:
Thieves Wipes are infused with the powerful properties of Thieves essential oil blend.
·
Thieves Spray (hand sanitizer):
Thieves Spray is a portable cleaning spray ideal for purifying small surfaces. Thieves Spray can be used on doorknobs, handles, toilet seats, and more.
·
Thieves Waterless Hand Purifier:
Convenient, portable, and long lasting, Thieves Waterless Hand Purifier is enhanced with natural Peppermint oil to cleanse and purify hands.
And my personal favorites from Young Living are my Dewdrop Diffuser and my Stress Away oil blend! This spring has proved to be stressful in both my personal life and work life but any time I am feeling overwhelmed, I turn on my diffuser with a couple drops of Stress Away, take a deep breath and I instantly feel the stress drain away!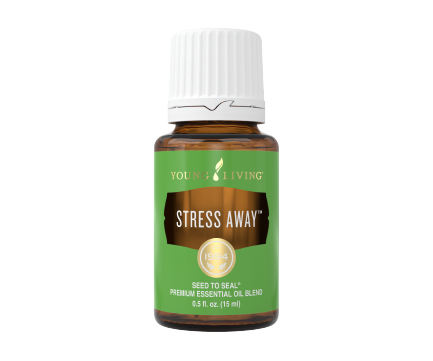 Stress Away
™ is the first product to contain the unique combination of Lime and Vanilla pure, therapeutic-grade essential oils. With an aroma that is the perfect blend of tropical and citrus, Stress Away is uniquely relaxing and comforting.
Ingredients
Copaiba (Copaifera reticulata), Lime (Citrus aurantifolia), Cedarwood (Cedrus atlantica), Vanilla (Vanilla planifolia), Ocotea (Ocotea quixos), Lavender (Lavandula angustifolia)
It smells very refreshing, clean and relaxing and I just can't get enough! Even my children and husband turn on the Dewdrop Diffuser when they are feeling overwhelmed or stressed because it is so easy to use and turn on!
The Young Living's Dewdrop™ Diffuser functions as a humidifier, atomizer, and aroma diffuser in one simple-to-use product.
Inspired by the purity and elegance of a drop of morning dew, the Dewdrop Diffuser's design reflects Young Living's dedication to providing high-quality essential oils. Its ultrasonic technology breaks any mixture of essential oils and water into millions of microparticles, disperses them into the air, and releases the constituents found in Young Living essential oils. Custom designed with up to four hours of continuous run diffusion, automatic shut-off, and ambient light control, Young Living's Dewdrop Diffuser can transform any space into a spa-like atmosphere.
This is my first diffuser and for someone that had no idea what to do, I soon found it to be extremely easy to use! Just fill to the marked spot, drop in a couple of drops of essential oils, put the lids on and push the button! You can push the button once for a blue, relaxing light or twice for no light. The dewdrop shape looks modern and fun and it fits any decor!
Dimensions: 135 x 135 x 190mm. The Dewdrop Diffuser comes with free 5-ml bottles of Tangerine and Peppermint essential oils.
Buy It:
You can purchase
all of the aforementioned products at www.YoungLiving.com.
Win It:
Young Living is generously offering (1) Stress Away Oil and Dew Drop Diffuser.to a lucky winner!
Enter here for a chance to win: