A product was given for review for my honest opinion. No other compensation was given.
Got any men in your life who say something about the thermostat eeeevery time they see it? It's either way too hot or way too cold no matter what it is set at!!!
Now what if I told you there was a gadget that not only told you temperature, but also humidity and details about how much air pollution was in your home? That's
Foobot
, and it's perfect for any man on your list this year! We all know how much guys like home gadgets!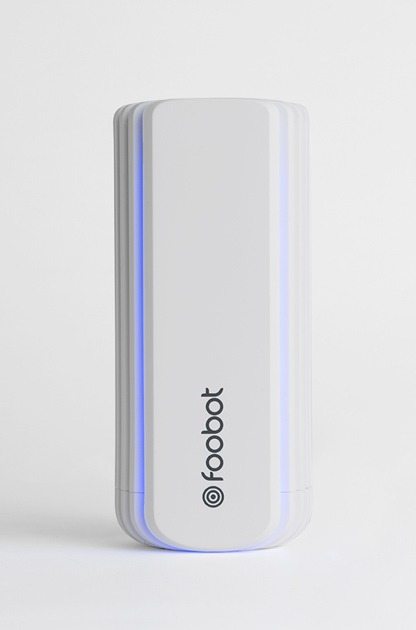 Few know it, but indoor air pollution is much more important to monitor than temperature. The reason is that indoor air pollution is often up to eight times as bad as outdoor pollution, because your walls hold in fumes from cooking, cleaning, perfume, etc. It can lead to headaches and being tired in the short term, and in the long term, do serious damage to your health.
Foobot lights up blue or orange based on how healthy your air is, gives you details about the pollution and tips on how to solve it. It'll help you learn to take care of pollution, like knowing when to open the window, run a purifier or take it easy on the cologne. And for the real gadget fan, it can even connect to smart devices to automatically turn on air filters or run your ventilation when it gets bad.
You can purchase Foobot for $199.99 from the Foobot website.
And any guy that likes gadgets has most certainly heard all about virtual reality. Thing is, it's actually pretty hard to get into the hobby. The headsets are pretty expensive so your favorite guy is probably missing out.
But now there is
Homido
and their Homido V2 headset. It works by inserting your smartphone (iPhone or Android) and loading up one of 1,000 apps, that their free Homido Center app helps you find. Then you place the lightweight, comfortable, headset on your head and play VR games, watch videos in 360° and lots of other cool stuff. This video pretty much sums it up:
The BEST news? The headset is under $80 so you don't have to break the bank this holiday season! Give the man of your life hours and hours of VR fun with nothing more than this headset and their phone!
You can purchase the Homido V2 headset for $77.59 from the Homido website.