A product was given for review for my honest opinion. No other compensation was given.
Looking for last minute gift ideas? Head to your local Staples and grab a great gift for any child on your list! They have toys & games (Monopoly Empire anyone?) to adult coloring books & the cutest photo sticks you ever did see (swooning over the wire heart shape) to games - there is something for everyone, all under $40!
Check out some of my favorite children's gift ideas from
Staples
this year:
ViewMaster
View-Master has a fresh new look and now offers even more 3D fun with larger and brighter images! See amazing images come to life through awesome, eye-popping 3D! Includes one Viewer and two Discovery Kids reels. All reels are compatible with current and older model View-Master Viewers.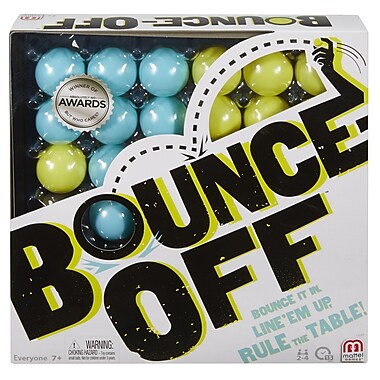 Race to recreate the pattern on the challenge card by bouncing balls into the grid.
Ready for a Bounce-Off™? It's the ultimate head-to-head competition game for young adults and families. Flip over a challenge card to determine the pattern. Then, race to recreate the pattern by bouncing balls into the grid. The first to complete the pattern wins the card and the first to earn 3 cards wins the game. Includes 9 challenge cards, 16 balls and a game grid.
For 2-4 players. Ages 7 and older.
Steel Works Micro Kits
They're dandy little 37-piece (mostly) steel model kits of two different racers, a biplane or a helicopter, from Steel Works. Finished models will be a couple of inches long, and a tiny tool for assembly is included. We'll pick one that will be just right for you. Ages 8+.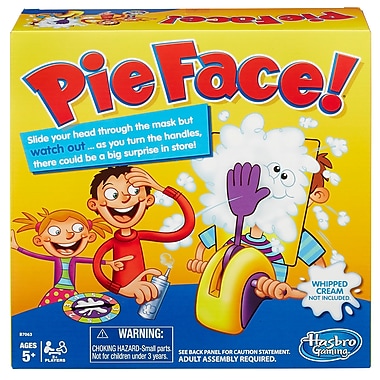 The hilarious Pie Face game is filled with fun and suspense, and somebody's bound to get surprised! Players load the arm with whipped cream (not included) or the included sponge, then take turns sliding their heads through the mask and spinning the spinner. But, watch out! The game unit could go off at any time giving someone a face full of whipped cream! (Whipped cream not included.)
Ages 5+
2+ Players
Hilarious, family fun
Pie-throwing arm could go off at any moment
Players score points every time they avoid getting whipped cream in the face
Buy It:
You can purchase all these items and so many more from your local
Staples store
* Thank you to Salba Chia for their product for review! Disclosure - This product was given for review for my honest opinion. No other compensation was given.*