A product was given for review for my honest opinion. No other compensation was given.
Are you looking for that last-minute gift of the child on your list? I have the perfect gift ideas from VTech! Check my two favorite gift ideas below:
It's a gold rush at the Go! Go! Smart Wheels® Treasure Mountain Train Adventure™ by VTech. Turn on the motorized freight train and watch as it chugs around the tracks, through the tunnels and up hills on its own! The freight train responds to the playset's nine SmartPoint® locations with fun phrases, music and more.
Pretend to mine for gold in the mountain by hammering the three shape-sorter blocks through the mine shaft. The gold mine also includes rotating gears, a crane to move the shape pieces around and a mine shaft where you can pretend to mine for gold. Press the toy freight train's light-up button to hear three sing-along songs and learn the letter "F" and the name of the vehicle.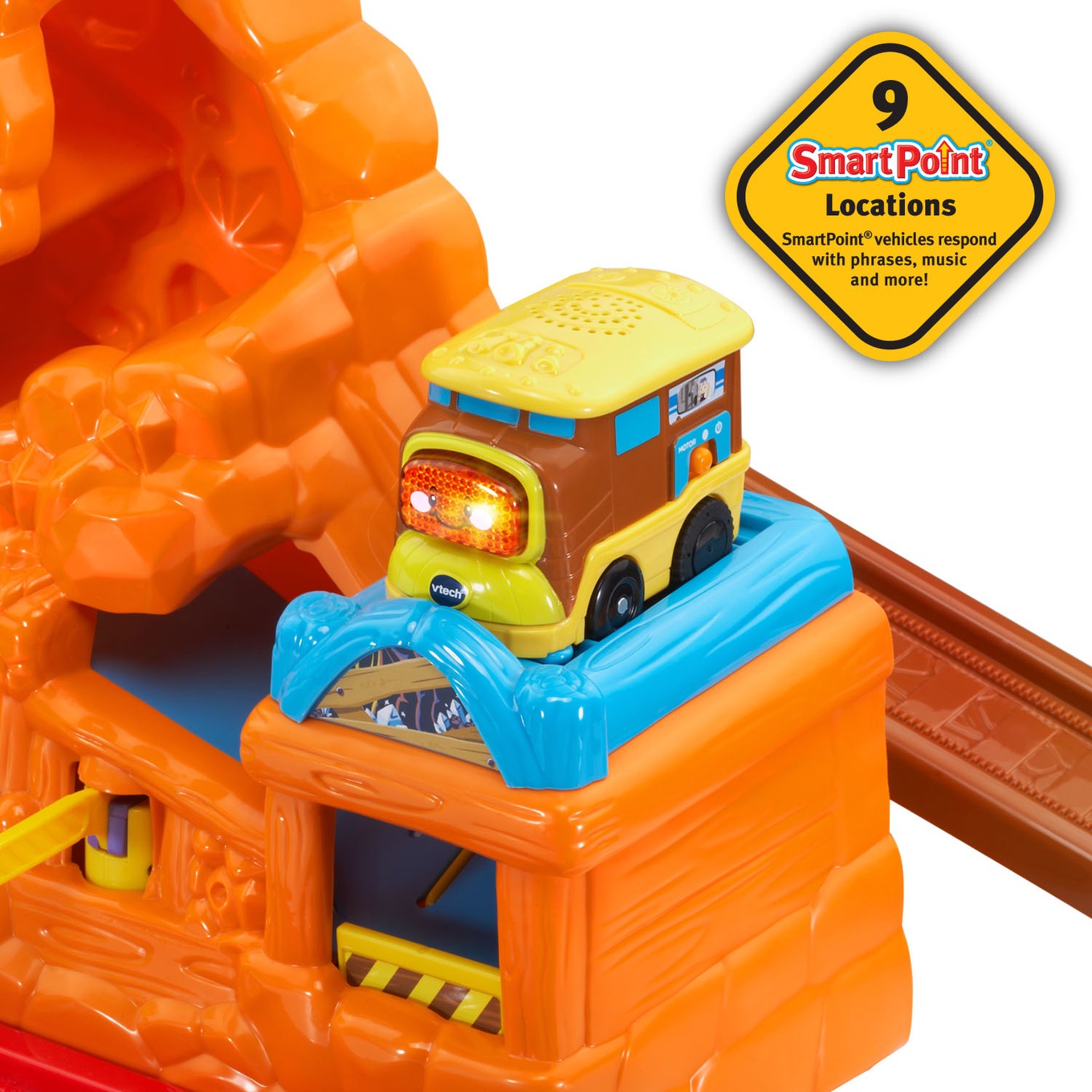 The included train responds to nine SmartPoint locations with fun phrases, music and more. Each piece will roll down the mountain where it can be loaded onto the cargo car attached to the train, or, kids can wait for the cargo car to pass under the mine shaft and try to hammer the shape-sorter blocks onto it.
Ages 1-5 years; MSRP $54.99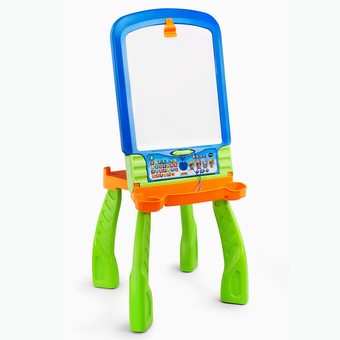 Learn to draw, write and more with the interactive DigiArt Creative Easel™ by VTech®! This fun, interactive easel can be transformed from a light-up dry-erase board to a chalkboard and drawing table for more ways to play, combining learning and creativity.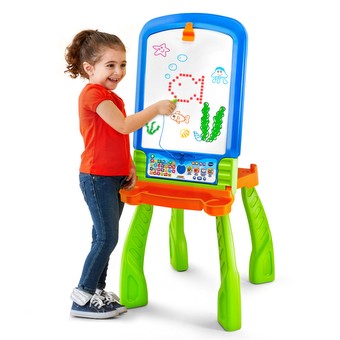 Explore the learning activities and learn to draw more than 100 objects and shapes step-by-step by following the lights using the magic pen. Then learn letter and number stroke order for uppercase letters A-Z and numbers 1-20 stroke-by-stroke. Children can also explore their creativity and draw anything they want while listening to 10 classic songs.
Ages 3-6 years; MSRP $54.99