Many thanks to Propeller Consulting, LLC for providing this prize for the giveaway. Choice of winners and opinions are 100% my own and NOT influenced by monetary compensation. I did receive a sample of the product in exchange for this review and post.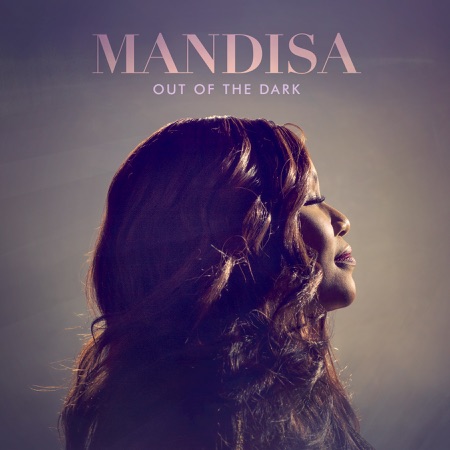 Mandisa is one of my family's favorite Christian artists and I have loved her since American Idol! And when I heard Overcomer from her new album, Out of the Dark, I played it over and over and my family now sings along every time! We LOVE Mandisa and are so excited to own and play her newest album!
Mandisa wrote her song "Overcomer" in 2013 to encourage her close friend Kisha, who was battling breast cancer. Mandisa really believed and prayed that God was going to heal her, but when Kisha went to be with Jesus in 2014, Mandisa's foundation was shaken in a way she never expected. She fell into a deep pit of depression for close to 3 years, shutting out her friends, family and the rest of the world. Mandisa believes if she had kept going down that road she was on, she would not be here today… but God stepped in and lifted her out of that pit by using her close friends to communicate their love for her and God's love for her. This album is Mandisa's way of letting her fans into her story – it's called 'Out Of The Dark' because that is exactly where God lifted her out of!
You can watch her talk openly about this on Good Morning America last week here:
http://abcnews.go.com/GMA/video/mandisa-opens-overcoming-depression-47020463
I am so glad Mandisa has blessed us with this new album and that God pulled her from her depression so she can bless us with her beautiful gift! Our family LOVES this new album from Mandisa - she is so talented and beautiful and is teaching people all over the world to be overcomers! I love her message and her voice!
Buy It:
You can purchase Mandisa's Out of the Dark CD
here
Win It:
(1)MANDISA OUT OF THE DARK CD to a lucky winner!
Enter here for a chance to win:
(1)MANDISA OUT OF THE DARK CD
a Rafflecopter giveaway
* Many thanks to Propeller Consulting, LLC for providing this prize for the giveaway. Choice of winners and opinions are 100% my own and NOT influenced by monetary compensation. I did receive a sample of the product in exchange for this review and post.*