A product was given for review for my honest opinion. No other compensation was given.
Do you have a toddler or young child that likes to be carried? Are you from a family that likes to visit new places, explore, hike or go places with your toddlers? Then YOU need
The Freeloader
! It is a compact, lightweight, portable child carrier and uses advanced materials and designs to create a better experience for parents who love spending time with their kids.
In our family, we like to hike, explore, go to the zoo, go on lots of walks and so much more! I get so tired of hauling the stroller around everywhere we go but my 2 year old son gets tired of walking easily. So I have been searching for a great carrier that will grow with him and can even carry my other children if they get tired too!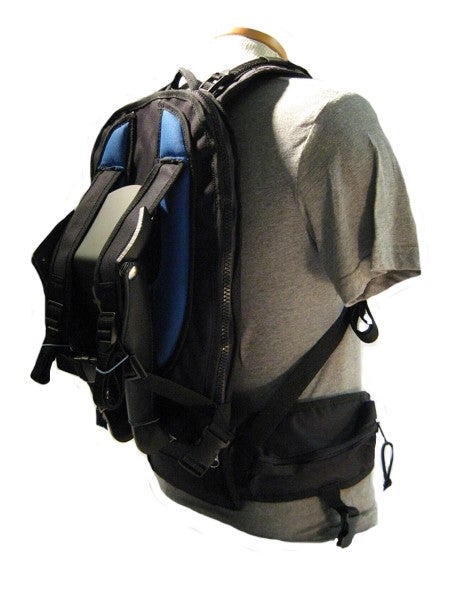 The Freeloader is all those things and MORE!
The Freeloader is the first child carrier built specifically for toddlers! Whether you are traveling by air, going to the zoo, or hiking with your little ones, the Freeloader is ready to help carry the load. The Freeloader is a perfect fit for parents that want a lighter, more versatile carrier.
The Freeloader features an easy-to-use, 5-point safety harness. The safety harness is specially designed to fasten securely and safely out-of-reach of your child. When not in use, the Freeloader's integrated aluminum seat folds up neatly to the size of a daypack.
The Freeloader provides wide, ergonomic shoulder and waist straps to evenly distribute your child's weight to your hips and core. The contoured shoulder straps are adjustable and provide extra padding for comfort and support. Padding in the back panel and seat offers extended comfort for your child. The Freeloader is small enough to carry-on and stows away neatly, making it perfect for air travel, road trips and more.
Both my husband and I were able to take turns carrying and using The Freeloader and it actually was quite comfortable to wear once I got it all adjusted. My son said he was also very comfortable and he enjoyed getting carried and looking around!
Plus, it was actually really easy to get set up, put my son in and strap on. I thought it looked daunting at first, but after reading the directions, he had it on and ready to go in minutes! We just strapped the two straps to hold my son in and then strapped the two straps for my support of carrying him! Adjust it to what is comfortable and you are all set!
I can't wait to go exploring this summer as a family with The Freeloader!
Buy It:
You can purchase The Freeloader in 3 colors for $299.99 from the
Freeloader online store
.
* Disclosure - This product was given for review for my honest opinion. No other compensation was given.*