A product was given for review for my honest opinion. No other compensation was given.
There's nothing I hate more than the days when my husband shaves....it makes such a mess! And little hairs are everywhere!
So when I saw that the NEW Philips Norelco BeardTrimmer Series 7000 has a breakthrough vacuum system so there is way less mess, I knew that would be one of my husband's Father's Day Gifts (and a total win for me, too!).
Styling your beard has never been easier with Philips Norelco's newest innovation: Philips Norelco BeardTrimmer Series 7000 Vacuum Trimmer. He can achieve the look he wants with even trimming results in fewer strokes. With a breakthrough suction system, he won't have any mess.
Philips Norelco BeardTrimmer 7000 Key Features:
Powerful Suction System captures 90% of cut hairs* from the tip of theblade for a care-free trimming experience, eliminating the mess that comes with maintaining and shaping your beard
Dynamic Beard Guide System includes full metal self-sharpening steel blades and a new hair comb
Trimming Accessories featuring a dedicated click-on precisions trimmer and detail combs that create clean edges for your Stubble and
Multiple Length look
Built-in 20 precision length settings uses zoom wheel technology to provide length settings from 1/32"-13/32", giving him the closest shave
Additional Features:
Washable blades that make cleaning your beardtrimmer hassle-free
One-hour charge for 80-minutes of cordless use
LED battery indication that shows when his beardtrimmer is charged, charging, or needs to be plugged in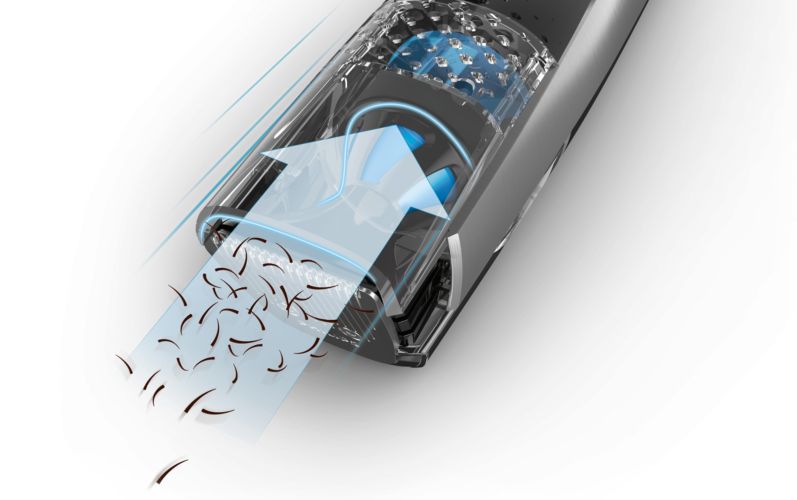 I now don't have to dread the "shaving day" cleanup when my husband needs to trim his beard!
Buy It:
You can purchase the Philips Norelco BeardTrimmer Series 7000 for
$59.99 from
Amazon.com, Target, and Best Buy
* Disclosure - This product was given for review for my honest opinion. No other compensation was given.*