A product was given for review for my honest opinion. No other compensation was given.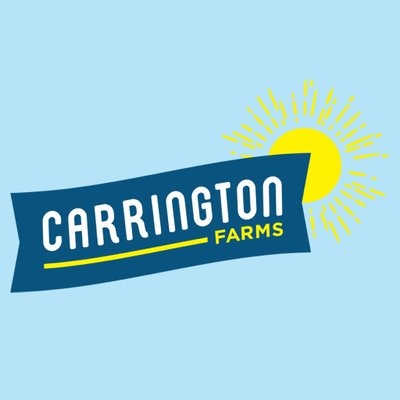 How are your New Year's Resolutions going for you so far this year?
One of mine is to exercise more and eat more "better-for-you" foods. The exercise is going well, the better-for-you foods is off and on depending on the day and week. I really want to get more consistent with eating well and this year one of my favorite companies,
Carrington Farms
, is helping me with with a more balanced diet.
Our family LOVES their Organic Ghee Clarified Butterand Organic Coconut Oil and we have really tried hard to make the switch to these two products for all our baking, greasing, buttering and oiling needs!
Carrington Farms Organic Ghee Clarified Butter is gluten-free, containing no casein, whey or lactose. Ghee is an ancient food that contains significant levels of Vitamin A, D and E as well as Linoleic Acid to help balance cholesterol levels. The clarified butter is also known to reduce inflammation and increase energy.
We love using this Ghee on our pancakes, waffles, toast and on steamed vegetables! It's been a great addition to our daily foods!
MSRP: $14.99 www.carringtonfarms.com
And the product from Carrington Farms that we probably use most is their Organic Coconut Oil! It is made from only the freshest certified organic coconuts.
With no trans and hydrogenated fats, Carrington Farms Virgin Coconut Oil is a delicious replacement for butter or fat; sauté vegetables, roast sweet potatoes, add to smoothies or mix into cereal, or even use in baked goods and over popcorn! Not only that, but you can use coconut oil as a hair conditioner, natural moisturizer, teeth whitener and more.
I feel like we use Coconut Oil for almost everything - from popping our popcorn on Sunday nights to mixing with our essential oils, using on our skin or greasing a pan! It used often and we love it!
MSRP: $19.99 www.CarringtonFarms.com
So if you are looking to make the switch to better-for-you products this New Year, check out Carrington Farms! There products are trustworthy, organic and delicious all at the same time!
Buy It:
You can purchase all these products and many more from
www.CarringtonFarms.com
* Disclosure - This product was given for review for my honest opinion. No other compensation was given.*