A product was given for review for my honest opinion. No other compensation was given.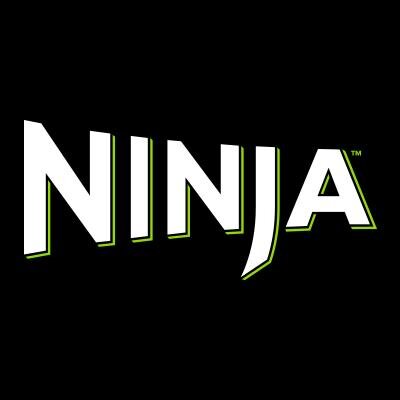 If your New Year's Resolution is "I WANT TO BE HEALTHY!", then I have the perfect products from Ninja to help you tackle that New Year's Resolution this year!
It's easy to prepare healthy creations with these two new Ninja appliances:
The Ninja® Intelli-Sense™ Kitchen System with Auto-Spiralizer™ was named one of Oprah's Favorite Things in 2017! It features one smart base that transforms into four high-performance appliances. Smart Vessel Recognition displays a menu of pre-set programs on the intuitive and easy-to-clean touchscreen.
Other features include:
12 Smart Programs: Chef-designed automatic recipe creations deliver optimal results every time. Precisely calibrated patterns of pulsing and pausing combined with ideal speed, power and torque for each attachment create everything from fresh salsa and pizza dough to margaritas and decadent ice creams—all it takes is a simple tap.
Smart Vessel Recognition: In a snap, Ninja's Smart Vessel Recognition Technology automatically senses which vessel is attached to the base and the touchscreen changes to display a customized menu of Smart Programs on the touchscreen, enabling one Smart Base to become four high-performance appliances.
Intuitive Touchscreen: The sleek, flat screen responds to your touch and lets you select between vessel-specific Smart Programs and manual options. And the durable, easy-to-clean screen stands up to everyday kitchen wear and tear.
1200-watt base with four interchangeable vessels: 72 oz. Total Crushing® Blender, 64 oz. Precision Processor™, 24 oz. Single-Serve Cup, and Auto-Spiralizer.
I have long been a fan of making healthy shakes in my Ninja blender. It is powerful, grinds and makes shakes in seconds and is so great for other things too! I also use the processor often for making different recipes and for processing oatmeal, nuts and making baby food! Now, with the included spiralizer I can make so many other fun things and I LOVE the touchscreen!
You can purchase for $199.75 from the NinjaKitchen website.
The Ninja® Cooking System with Auto-iQ™ is actually four appliances built into one: a slow cooker, a stove top for searing and sautéing, a steamer, and an oven for baking.
I have been needing a new slow cooker for a long time now and this is the king of all slow cookers because it so much more!!! It is FOUR appliances built into one: a slow cooker; a stove top for searing and sautéing; a steamer; and an oven for baking!
The Auto-iQ™ Technology features more than 80 pre-programmed recipes. The included cookbook serves as your guide; just select a recipe number, add ingredients, and let Auto-iQ™ cook for you. It is like a robot for my kitchen and I love the extra help!!! You can choose from quick meals, layered bowls, poached infusions, and grains.
Plus, Triple Fusion Heat®: Compared to traditional slow cooker's that only heat from the side, Ninja's Triple Fusion Heat® brings bottom, side, and steam heat together for easy one-pot meals.
And the Auto Stay-Warm and programmable digital timer is so great for when I am at work or out running errands and want to start or stop my slow cooker!
It also features a 6-quart nonstick dishwasher-safe pot, glass lid with handle, steaming/roasting rack, and 100+ recipe cookbook with over 80 Auto-iQ recipes.
If you love using your slow cooker at home for meals like I do, then this Ninja Cooking System is a must have in your kitchen!!
You can purchase the Ninja® Cooking System with Auto-iQ for $149.99 from the
NinjaKitchen website
.